Welcome to the North East Roof Training Group.
The North East Roof Training Group is a non-profit organisation, established in 2001 to encourage Roofing Companies to train their operatives to the highest calibre.

Working under the Roofing Industry Alliance, and funded by CITB ConstructionSkills, we use a number of local and national training providers in order to offer the most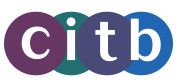 convenient and cost effective training to our members.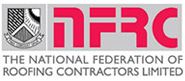 NFRC Members gain automatic entry to the Group. For non-NFRC members, the cost of membership is just £50 + VAT per year. By pooling their resources of employees, members can benefit from reduced course fees and courses specific to the needs of the Roofing Industry.